Staff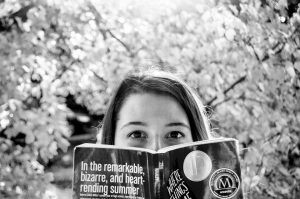 Adah de Rosier, Director
Adah began her career as AFL's library director in late 2018. She is an Albany native that left the hustle and bustle for greener pastures.
 She earned her Master's in Library Science from SUNY Albany, with a concentration in public libraries.
 A true believer in the library's ability to assist and transform its community, Adah brings a strong desire to provide exceptional resources, programs, and outreach to all patrons. 
 When not at the library you can find her hiking, spending time with her family, and, of course, reading.
To get in touch with Adah email her at:
Sue McWhorter, Library Clerk
Pat Jones, Library Clerk
Mary Lou Strode, Substitute Library Clerk 
Ellen Mulvaney, Library Volunteer