A Small Library with a Big Impact
Construction News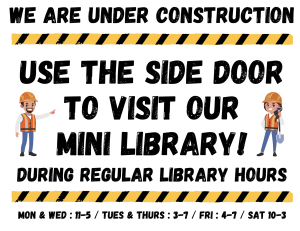 We are happy to be able to offer the community limited services during our closure. We have created a compact "mini-library" in the non-fiction section. Please visit us through the side door during the next few weeks while we are under construction.
New books, new DVDs, curbside pick-up of interlibrary loans, limited printing/copying and our mini food pantry will still be available during regular library hours (Mon & Wed: 11-5 / Tues & Thurs: 3-7 / Fri: 4-7 & Sat: 10-3).
You don't need an appointment, just come by during regular library hours. Please enter through the side door across the yard. We are also always happy to bring your items to your car.
Thank you for your support and patience!
Fresh & Free Produce At Argyle Free Library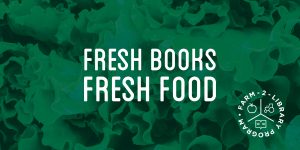 In conjunction with the Southern Adirondack Library System and the Fresh Food Collective, Argyle Free Library offers the community free, fresh produce and dry goods on a weekly basis! Come into the library to pick up your produce from our new mini fridge located at the circulation desk. Produce and dry goods are FREE and available to everyone equally!