Happenings at AFL
Special Announcement: Community Support
You may have seen a heartwarming outpouring of support on Front Porch Forum for our Muslim community members this week. It's important to us that Argyle Free Library shows our support as well. Libraries thrive on diversity of opinion and shared knowledge. We at AFL strive to make the library a place where diversity is respected and welcome for our community as a whole.
We would also like to mention that we have a meeting space. Anyone is welcome to use the space to discuss issues that are important to our community. Or, if you just want to hang out and talk to one another, we're fine with that too. Please contact us at arg-director@sals.edu or call 518-638-8911 to reserve the meeting space.
New Book of the Week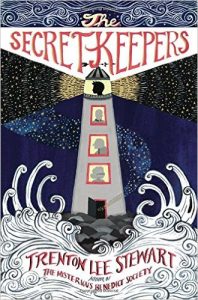 Summary taken from Amazon:
"When Reuben discovers an extraordinary antique watch, he soon learns it has a secret power and his life takes an intriguing turn. At first he is thrilled with his new treasure, but as one secret leads to another, Reuben finds himself torn between his innately honest nature and the lure to be a hero.
Now he is on a dangerous adventure--full of curious characters, treacherous traps, and hairsbreadth escapes--as he races to solve the mystery before it is too late." 
Let us "set you up" with a good book!
Computer Classes to Officially Start in January!
We're going to start offering beginner to intermediate level computer classes in January.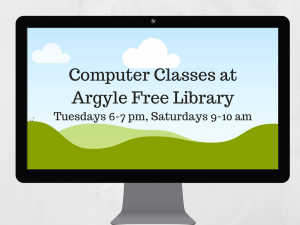 The classes will meet 6-7 pm on Tuesdays and 9-10 am on Saturdays.