Happenings at AFL
New Book of the Week

Review from Amazon: 
"Aspiring chefs turn to The Culinary Institute of America for top-tier training—and now younger cooks can too. Coauthored by chef-instructor (and parent) Mark Ainsworth, this book is for kids ages ten to fourteen who love to cook or who want to learn how, from the perspective of the nation's best culinary college." 
How to Bullet Journal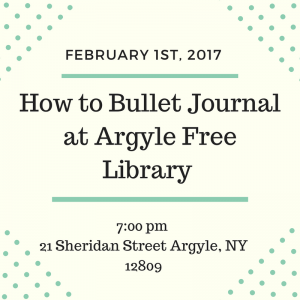 The Bullet Journal is an organizational system that is becoming a craze! As more and more calendars are becoming digital, some find it helpful to have a system to schedule events that is simple and mindful. This system is completely computer-free, all you need is a pen and paper!
Join us on February 1st at 7:00 pm to find out what it's all about! We'll also go over some methods to help you succeed at your New Year's resolutions with the Bullet Journal system.
Great Books Reading Group
Next meeting: Thursday, January 26th at 7:30pm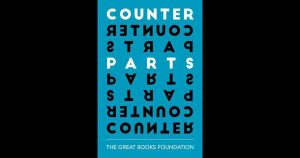 During this meeting of the Book Group, we will be reading the chapter "Fidelity" from "Counterparts" by the Great Books Foundation. The library has one copy available for you to borrow. If you aren't the first to grab the copy, don't fear! The selections from "Fidelity" are "An Arundel Tomb" by Phillip Larkin and "Love is Not a Pie" by Amy Bloom.