Happenings at AFL
New Book Club Meets on April 28th at 7:00 pm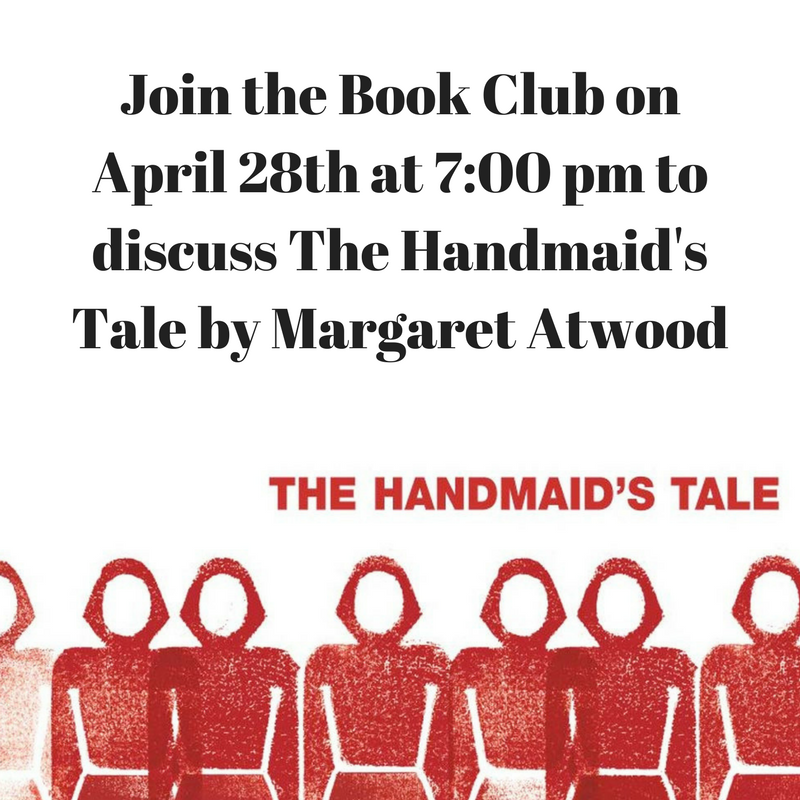 We have 5 copies of The Handmaid's Tale available for checkout at the library for book club members.  
Are you a little worried about where to start? Check out these discussion guides: 
https://www.greatbooks.org/wp-content/uploads/2015/02/HandmaidsTale_guide_final.pdf
http://www.readinggroupguides.com/reviews/the-handmaids-tale/guide
New Book of the Week
Summary is taken from Amazon:
"Before John Glenn orbited the earth, or Neil Armstrong walked on the moon, a group of dedicated female mathematicians known as "human computers" used pencils, slide rules and adding machines to calculate the numbers that would launch rockets, and astronauts, into space.
Among these problem-solvers were a group of exceptionally talented African-American women, some of the brightest minds of their generation. Originally relegated to teaching math in the South's segregated public schools, they were called into service during the labor shortages of World War II, when America's aeronautics industry was in dire need of anyone who had the right stuff. Suddenly, these overlooked math whizzes had a shot at jobs worthy of their skills, and they answered Uncle Sam's call, moving to Hampton, Virginia and the fascinating, high-energy world of the Langley Memorial Aeronautical Laboratory." 
We got accepted to the Community Seed Resource Program run by the Seed Savers Exchange!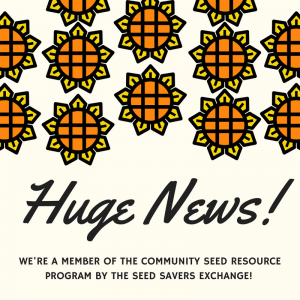 What does this mean? We get tools and resources to help us run our seed library! Our CRSP Toolkit includes:
1.) 70-80 seed packets from Seed Savers Exchange for our seed library
2.) the book "The Seed Garden, the Art and Practice of Seed Saving"
3.) Blossom bags
4.) A planting guide slide chart
And many more! We are so excited about this partnership!
Special Announcement: Community Support
You may have seen a heartwarming outpouring of support on Front Porch Forum for our Muslim community members this week. It's important to us that Argyle Free Library shows our support as well. Libraries thrive on diversity of opinion and shared knowledge. We at AFL strive to make the library a place where diversity is respected and welcome for our community as a whole.
We would also like to mention that we have a meeting space. Anyone is welcome to use the space to discuss issues that are important to our community. Or, if you just want to hang out and talk to one another, we're fine with that too. Please contact us at arg-director@sals.edu or call 518-638-8911 to reserve the meeting space.