Our 2017 Holiday Wish List is Available!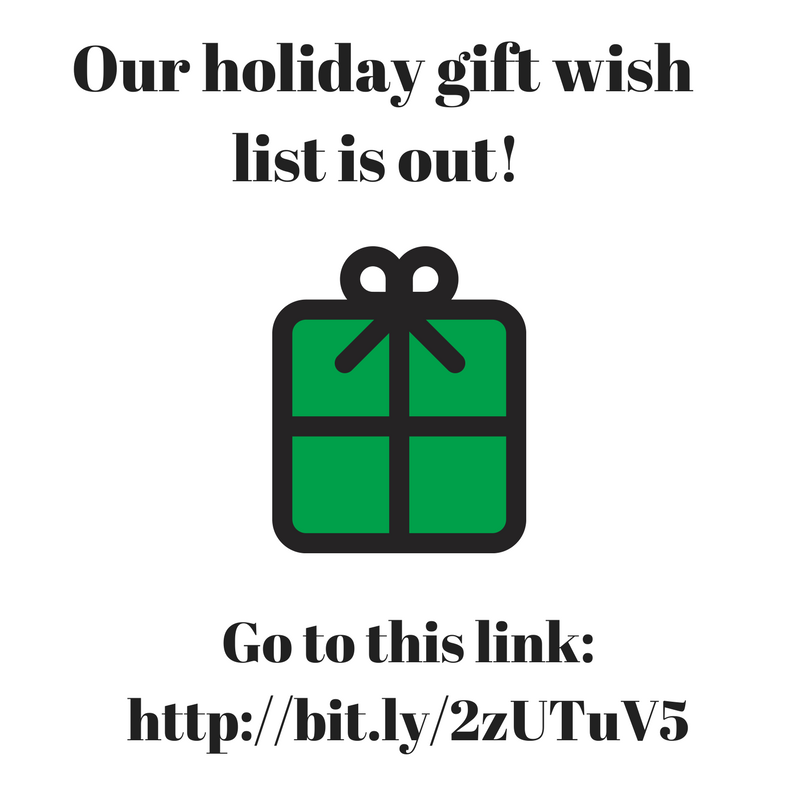 Last year, we put out a wish list of items we need, but couldn't afford to buy. It was a huge success last year, and we thank you all for your generosity!
We are doing it again this year, but the list looks a little different than it did last year.
Based on community needs surveys and our budget, we're asking for some unusual things as well as regular materials like books.
Libraries of Things are one of the newest things libraries across the country are offering their community members. We started last year with prom dresses and our seed library, and we're growing!
This year, we'd like to offer:
Two Hiking Kits 
backpack, water bottle, and an Adirondack trail map for each
Two Yoga Kits
yoga mat, blocks, and DVD
One Sewing Kit
One Embroidery Kit
needles, thread, a book, embroidery hoop
One Indoor Gardening Kit
seeds from our seed library, a book on indoor gardening, soil, and a trowel
In addition to our library of things, we're expanding our collections based on community feedback. We are asking for science fiction, historical fiction, and language learning materials.  The library is also in desperate need of replacing some of its well-loved classics like the Nancy Drew series. Finally, you will see books with diverse characters and cultures on our list as well.
Finally, the boring stuff. We could really use some office supplies so we can focus on putting the money in our small budget towards programs.
If you have any questions about the list, please contact Hannah at 518.306.1039 or email her at hstahl@sals.edu
---
Use this link to be taken to the list: http://bit.ly/2zUTuV5
All donations are tax-deductible! Contact Hannah at 518.306.1039 or hstahl@sals.edu for more information!