Staff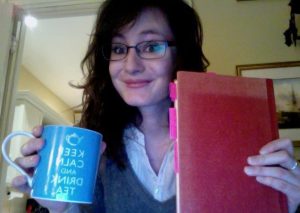 Hannah Stahl, Director
Hannah became the director of Argyle Free Library in 2016. She worked at the Library of Congress in the Geography and Map Division for two years. Hannah felt like something was missing from her professional life: she wanted to help the public discover why libraries can be transformative spaces.
email Hannah with any feedback or suggestions for improving the library!
Sue McWhorter, Librarian 
More information on Sue coming soon! 
Pat Jones, Librarian 
More information on Pat coming soon! 
Mary Lou Strode, Librarian 
Ellen Mulvaney, Library Volunteer 
More information on Mary Lou and Ellen coming soon!