Seed Library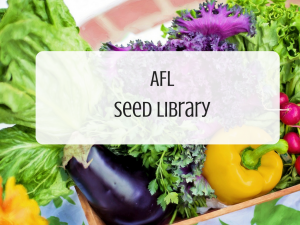 What's a seed library?
A seed library is a library that lets you donate and check out seeds to use in gardening.
How does it work?
Bring us your extra seeds (if you have them) and we split them into small envelopes for others to use in their gardens. Those envelopes we make available for you to "check out" and take home to use in your own garden.
When can I start checking out seeds?
May 6th, 2017 will be the official launch of the seed library. We're reaching out to local businesses right now to see if we can get seed donated. If you'd like to donate seed, we start collecting in April. We will also need volunteers for organizing donations. If you'd like to teach a class for beginning gardeners, we'd love that!
Email us at arg-director@sals.edu or call us at 518.638.8911